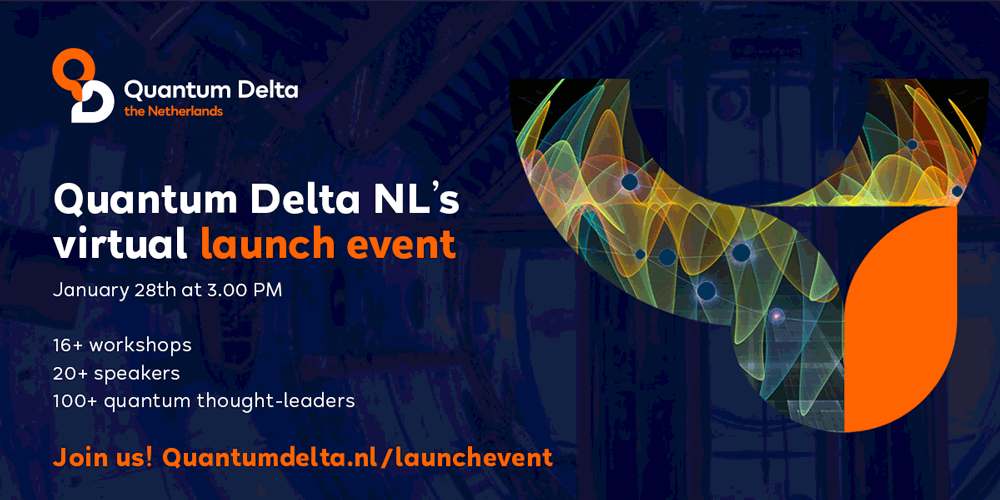 Quantum Delta NL​ is excited to invite you to its official virtual launch event on January 28th between 15:00 and 17:00 (CET)​! ​What's prepared is an exciting programme which includes a short talkshow and 16 dedicated breakout sessions led by over 20 top-notch speakers in the field.
Topics include:
Venture Capital in the age of quantum
Nanodevice fabrication at NanoLabNL
Global war on talent
Building a national quantum network
Please click ​on ​the sign up link https://quantumdelta.nl/launchevent/​ for the full list of breakout sessions and speakers​, and choose your two favorite ones​ before the end of this week.
Participation is free of charge and you're very welcome to take another quantum-enthusiast or professional with you.
​#QDNL ​