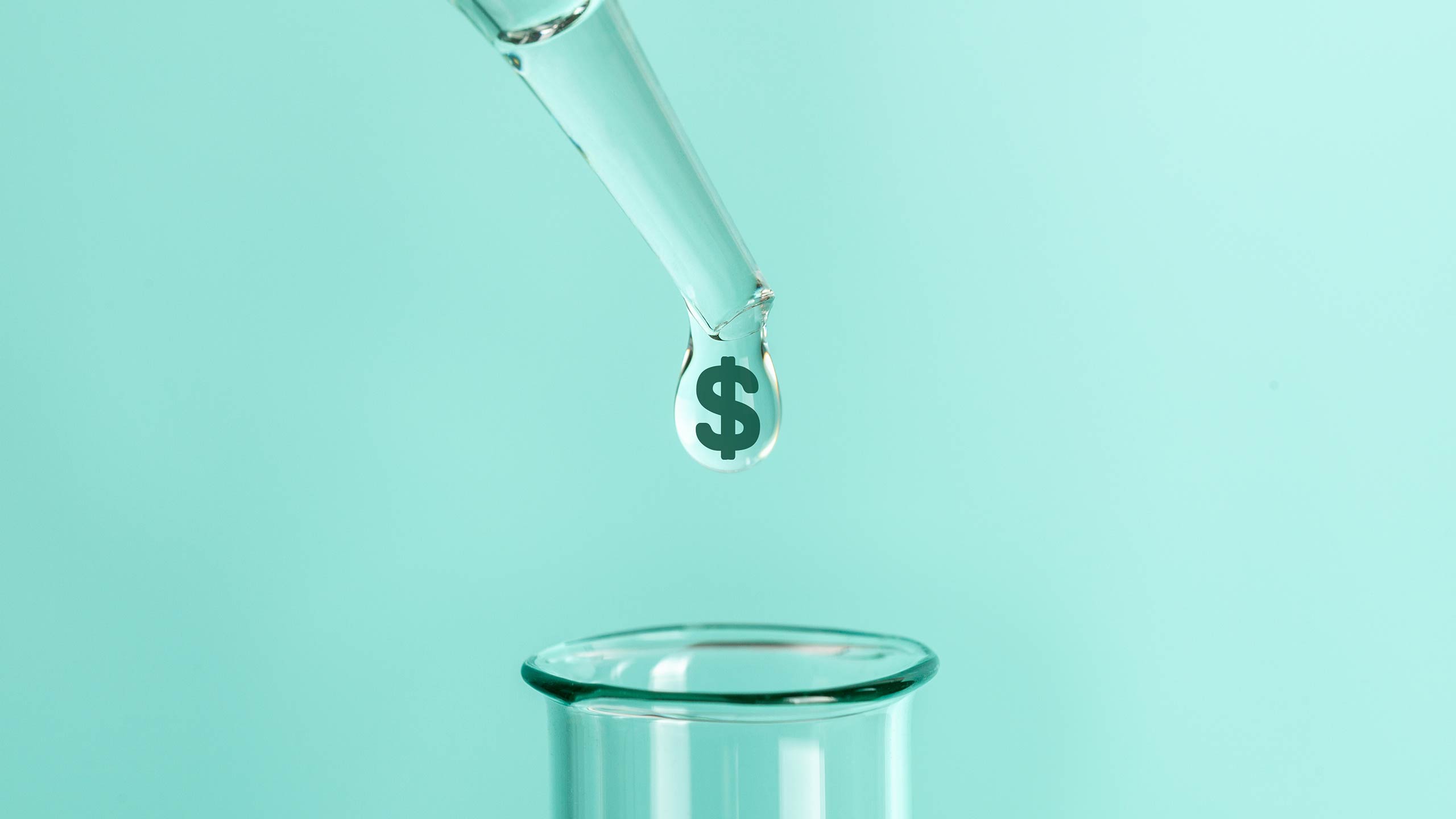 On May 13, 2019 three NanoLabNL-vouchers where presented at the KAVLI NanoLab TU Delft by Raoul Oostenbrink, Casper Juffermans and Frank Dirne.
Nenso Solutions
Nenso Solutions was founded by Richard Norte and Simon Gröblacher, who have a combined experience of more than 20 years in high-precision nanofabrication and low-noise quantum measurements. Our experience allows us to guide emerging ideas and initiatives in a number of fields ranging from microchip sensors, to bio-physics, to the expanding market centered on nanophotonics and quantum technologies at significantly lower costs.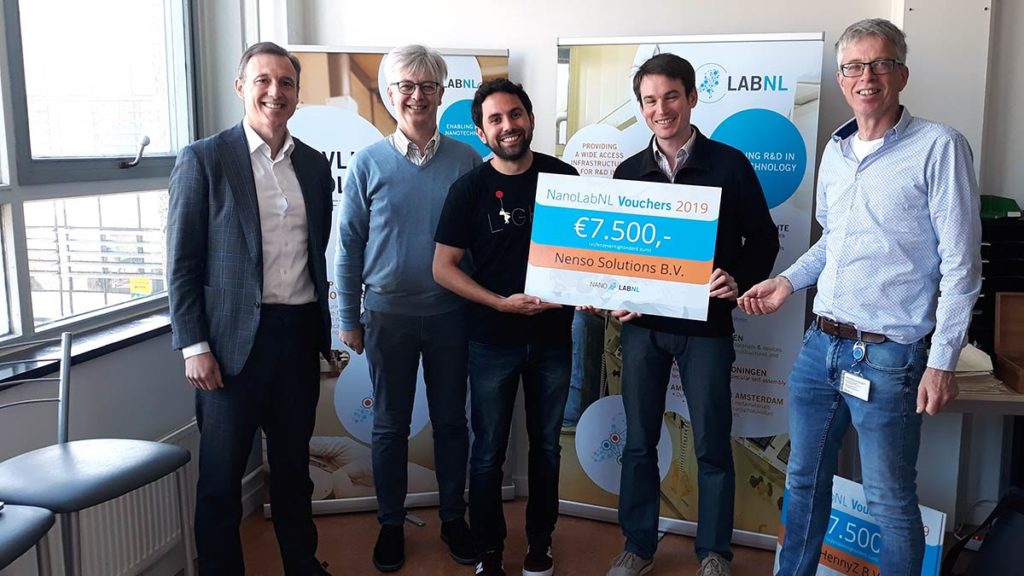 https://nenso.solutions
HennyZ
HennyZ is a company founded by prof. Henny Zandbergen (from Technical University Delft) and is focussed on the design of applications-driven prototypes of transmission electron microscopy sample holders with the basic principles: innovative, simple in design and application, user-friendly and reliable.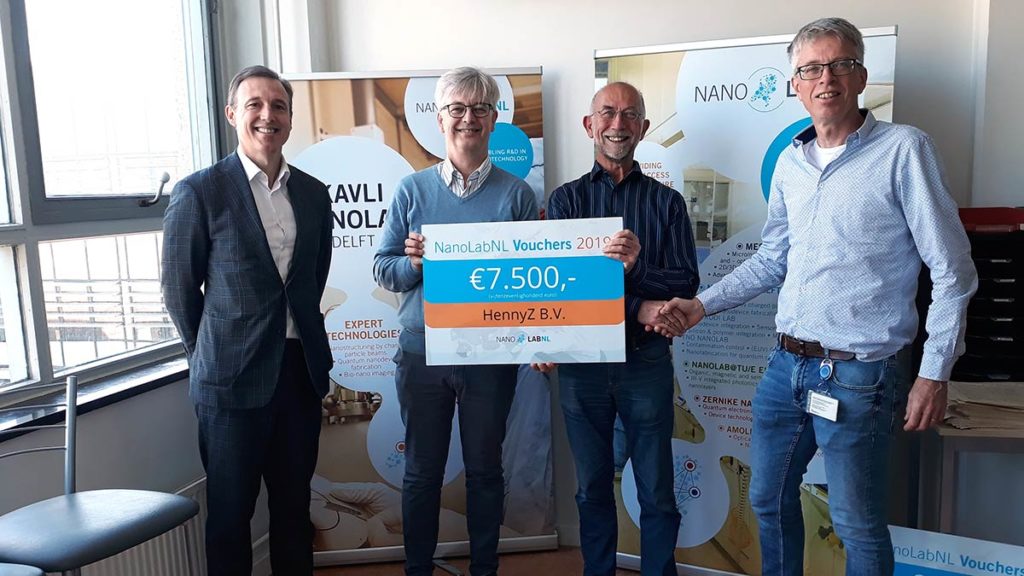 http://hennyz.com/
BI/OND
BI/OND aims at providing biologists with customizable Organ-on-Chips (OOCs) built to outperform the limitations of standard in vitro assays.