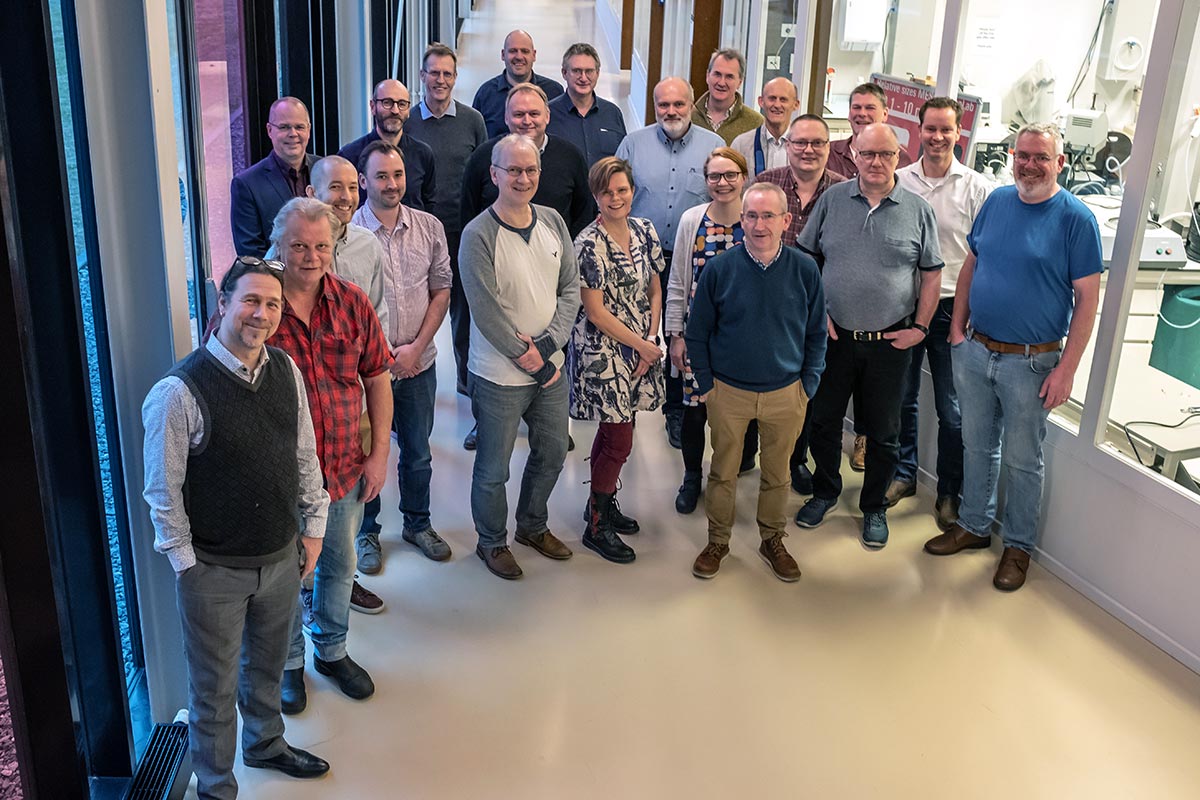 MESA+ was hosting 9 institutes from 7 different European countries exchanging expertise on cleanroom activities during the European Cleanroom platform meeting in 2020.
From 7 different European countries (Switzerland, Denmark, Norway, Ireland, England, Helsinki, Finland) 9 institutes ( Aalto University, CSEM, DTU, KTH, NTNU, Sintef, Tyndall, Southampton University and VTT) came together at MESA+ exchanging expertise on cleanroom activities.
The group of people responsible for building management discussed different topic like energy consumption, sustainability, safety and logistics and shared knowledge and experience with each other. The other group of cleanroom managers exchanged experiences on topics like governance, cleanroom use, cost of ownership of apparatus and other financial issues.
This interaction exist for more than 20 years and has been beneficial for most partners.
Next meeting will be in September in Copenhagen at DTU Nanolab.