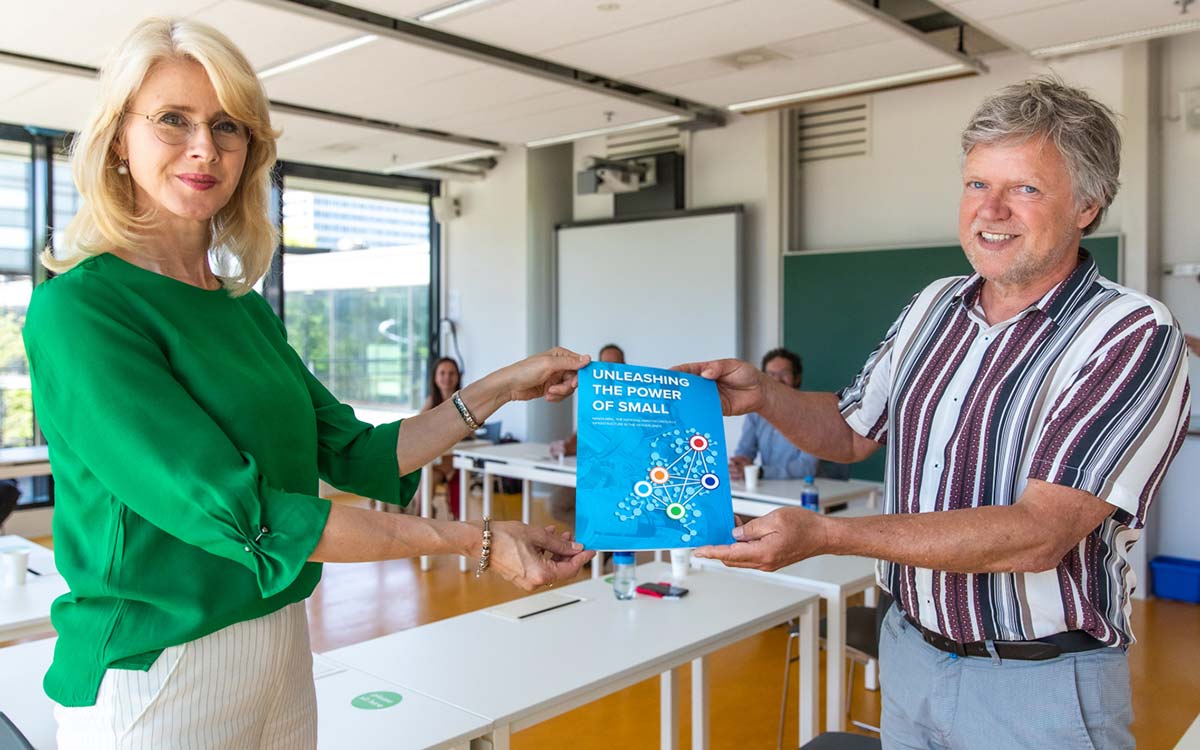 On Monday 14 June the Dutch State Secretary for Economic Affairs and Climate Policy Mona Keijzer, visited the Quantum Delta NL Center for Quantum Materials and Technology in Eindhoven. During this working visit she was shown some of the cutting edge research projects and laboratories that stand to benefit directly from the € 615 million award from the National Growth Fund.
Alongside the discussions on Quantum, there was some time to focus on the unique open infrastructure that puts The Netherlands at the forefront of innovation in quantum- and nanotechnology. Out of the € 615 million NGF award, € 150 million is reserved for maintaining and developing this infrastructure. Prof. Guus Rijnders, chairman of NanoLabNL and member of the supervisory board of Quantum Delta, explained from first-hand experience why and how NanoLabNL develops and maintains a thriving technological ecosystem.
Guus Rijnders also offered Mrs. Keijzer the first edition of the newly published NanoLabNL Manifesto; a broad testimony that focuses on the importance of open access high-tech cleanrooms, facilities and equipment, important for education, research, technology development and transfer. NanoLabNL is crucial in maintaining our leading position in many current and future science, as well as research & innovation, that rely on micro and nano fabrication. He expressed his appreciation for the financial support and urged the State Secretary to keep the subject of a healthy and viable scientific climate high on the political agenda.