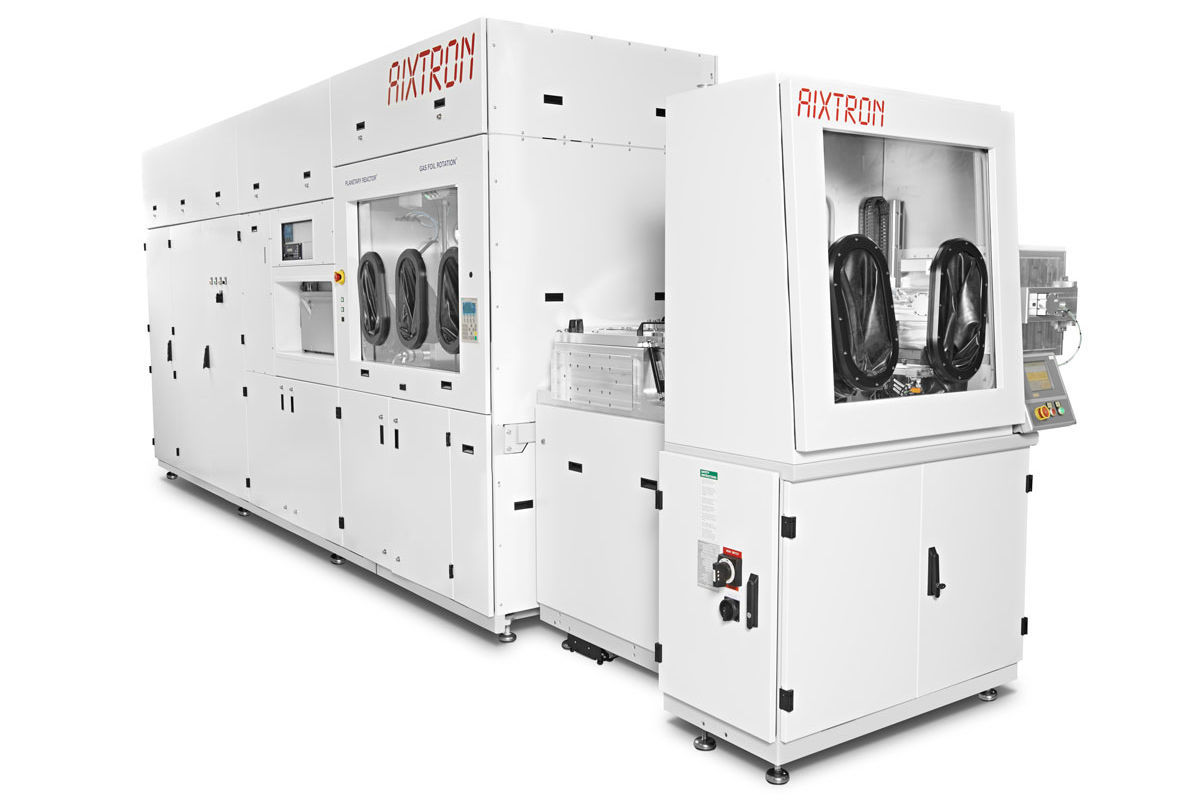 Recently new equipment has been installed in NanoLab at TUe to support our customers in the field of Integrated Photonics. These new tools enable improved processing of III-V semiconductors photonic materials in terms of thickness, defectivity, and composition control yielding better wafer uniformity and run-to-run reproducibility.
Metal Organic Vapor Phase Epitaxy
The key enabling tool in this program is a new MOVPE (Metal Organic Vapor Phase Epitaxy) machine, the Aixtron Next Gen 2800G4 12*4 inch. This planet wafer reactor is a first of its kind including all latest technological developments. It is a result of a unique cooperation between TU Eindhoven and Aixtron in the Interreg OIP4NWE program.
Other equipment
To be able to characterize the resulting MOVPE films some of our analysis tools have been renewed. A Photo Luminescence (PL) Mapper is purchased from Onto Innovation to measure spectra of the emitted light and thus revealing the band gap of the semiconductor material. A new Bruker X-Ray Diffraction (XRD) tool is installed for measuring the crystal properties of the epitaxial III-V films, like lattice constants and strain. Both machines can be upgrade for cassette to cassette loading of 4 inch wafer in the future, if needed. The purchase of these tools is part of the Interreg Pilootlijnen project.